No Sugar Added 2018 Drops A Stacked Lineup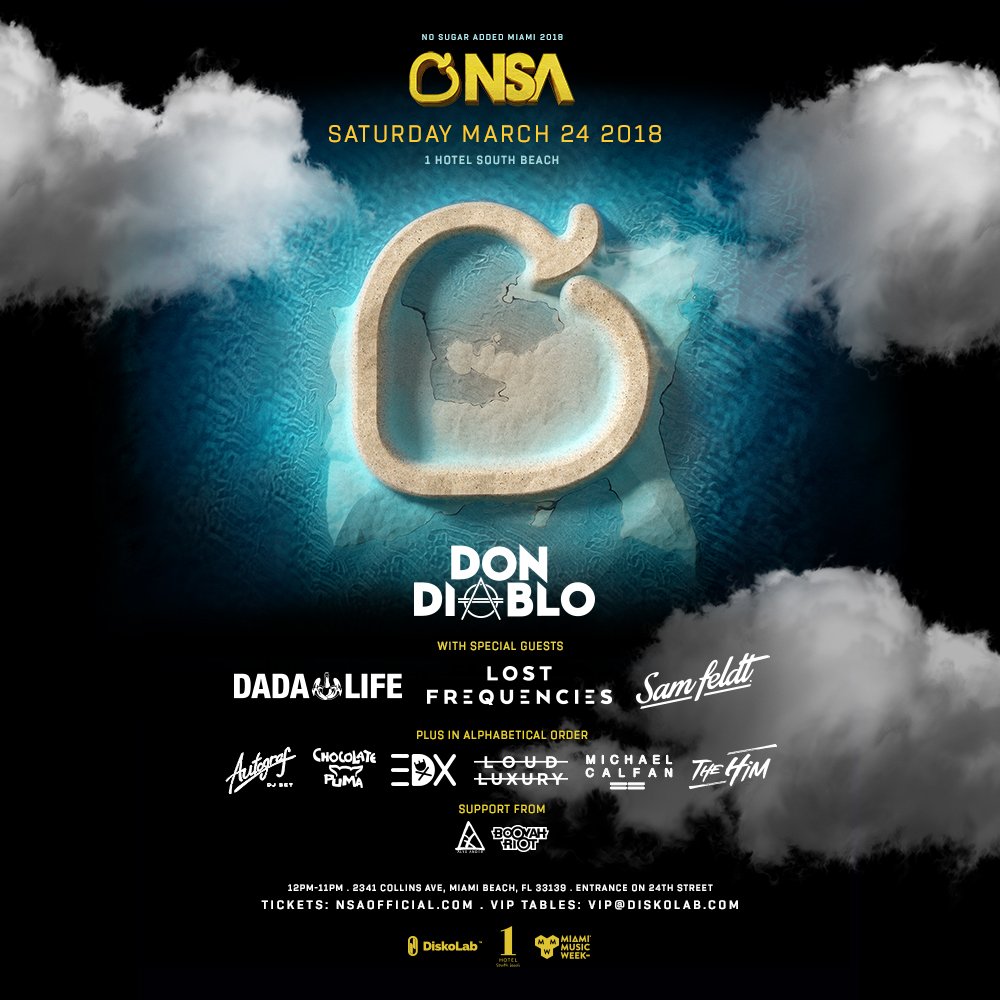 If there's one thing Miami Music Week that you can be sure , it's that always brings the best parties. And this event, No Sugar Added, has historically been one the best events the week. Located at the fantastic 1 Hotel South Beach and featuring a massive stage in a beach setting, it's pretty easy to see why this is event is so popular.
Now they're finally releasing the lineup that you've been waiting for. And it was definitely worth the wait. Headlining the event will be none other than Don Diablo, Dada Life, Lost Frequencies, and Sam Feldt. And with them is a serious list supporting artists including the likes Autograf, Chocolate Puma, Michael Calfan, The Him, and more. With a lineup like that, this is sure to be a killer time. So if you've been looking for something to do next Saturday, March 24, look no further.
Make sure to grab your tickets before they sell out.