Desert Hearts Records Releases Family & Friends Vol. 2 Compilation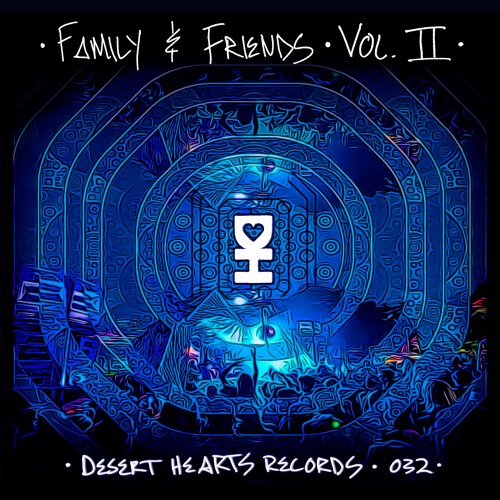 Desert Hearts Records Family & Friends, Vol. 2 Compilation
New Year, New Music. 2018 is f to a good start thanks to Desert Hearts Records, beginning the year with their stacked 'Family & Friends Vol. 2 Compilation.' The 14-track masterpiece is made up DH veterans and loads fresh faces.
If you love tech house, you'll feel like this compilation was made exclusively for you. With tracks like 'No Goin Back', 'Chicago', '4am At The Pink', 'Danger Zone' and 'Disconnect', you'll have this on a continuous loop. Every single song is what you expect and love about Desert Hearts. They always bring the best the best together to create pure gold. Not to mention that many these artists are friends outside the studio, making music in a community, for the community.
That mantra thrives heavily in anything Desert Hearts does, especially in their upcoming  taking place in the Los Coyotes Indian Reservation April 27-30, 2018. Be sure to grab tickets to the Desert Hearts Music Festival on January 19th , listen to the Family & Friends Vol. 2 Compilation below, and stay tuned for more from Desert Hearts.
Desert Hearts Records Family & Friends, Vol. 2 |