Dwyane Wade Checks Jimmy Butler After He Lusts Over Gabrielle Union
Jimmy Butler was among those impressed with a photo Gabrielle Union posted on Instagram yesterday.
Butler went all caps in response.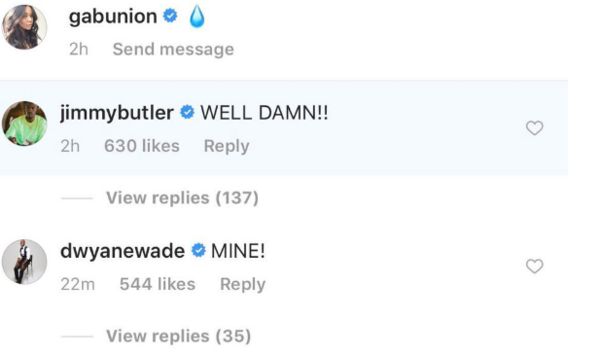 Union, course, is Butler's fellow all-star Dwyane Wade's wife and Wade was quick to lay claim to her.
Butler's response to that suggested this was a friendly confrontation.
What's the proper response when a good friend's wife thirst traps like that? Isn't it rude not to say anything?