Fergie Sings One of the Worst National Anthems In Recent Memory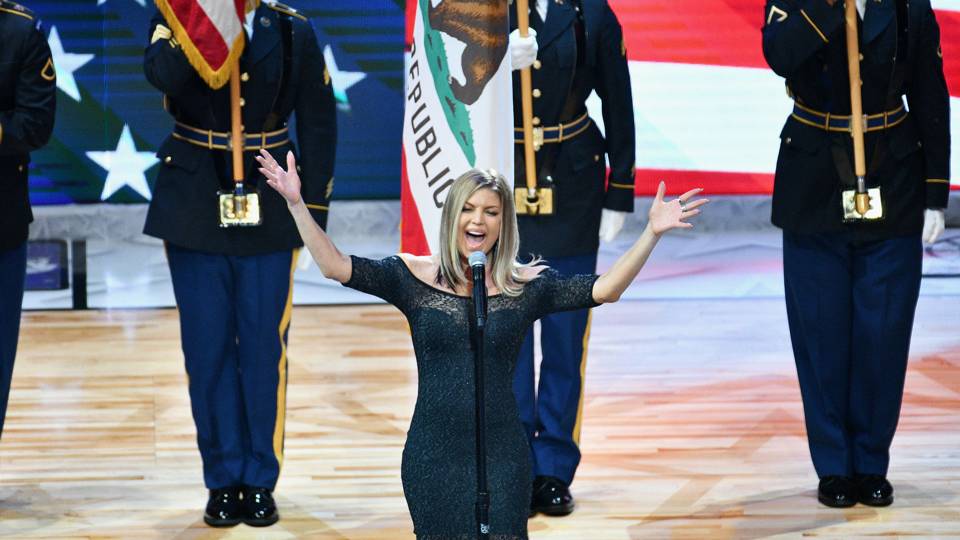 Last night, the annual NBA All-Star Game took place in LA at the Staples Center.
Team Lebron came back late in the game to beat Team Stephen in a game that ended 148–145. Much the game was a highlight reel, as the best players in the world took to the court to have some fun and give the fans a good show.
However, amongst all those highlights, there is one event that no one can stop talking about. That's right. We're talking about Fergie's performance the National Anthem during the halftime show.
The Black Eyed Peas singer's slow, bluesy rendition "The Star-Spangled Banner" on Sunday night wasn't particularly well received at Staples Centre or on social media before the 67th edition the NBA's annual showcase.
Fans throughout the crowd reacted with varying levels enthusiasm throughout her 2 and a half minute version the song. Although Fergie was on pitch, her tempo, musical accompaniment and sexy delivery were not exactly typical for a sporting event or a patriotic song.
It was terrible, to say the least. If you don't believe me, check out some the crowd's reactions as she belted her heart out:
If you feel like cringing multiple times in 2 and a half minutes, give the full version a watch yourself: