Keys N Krates Deliver The Vibes On Their Soulful Debut Album 'Cura'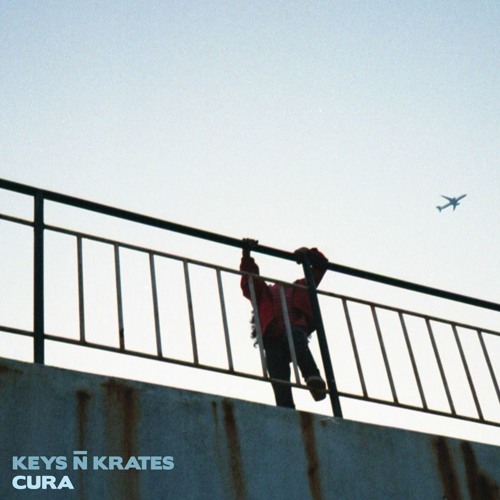 Keys N Krates – Cura Album
The debut album from acclaimed electronic trio Keys N Krates is finally here, and it's guaranteed have you vibing out. The group has released 5 EPs since 2011, but this is their first full-length and they went into a notably diverse direction.
Fitting into the mold trap producers was never the intention Keys N Krates. They carved their own spot in the electronic music world by bringing true artistry to the genre and playing their music live.
'Início,' Spanish word for beginning, starts the album f strong with prominent brass elements delivering powerful sensations to your ears. After the powerful beginning, the group moves into some lighter territory but always ensuring to keep the groove going. There is no doubt Keys N Krates wanted to make a hip-hop and R&B-inspired album and they chose to incorporate artists who are on the rise in those respective genres.
Frequent collaborator for electronic producers Tory Lanez lends his smooth vocals to the supremely vibey and uplifting 'Music To My Ears.' Ambré Perkins ethereal voice adorns the beautiful 'Glitter,' a track which delivers a hint 80s disco vibes.
The titular track 'Cura' is one the album's standouts with its flickering synths and velvety production. It's one those tracks that has just enough elements to make it lush, but not overpowering.
Keys N Krates close the album with perhaps their strongest song, 'My Night,' featuring up-and-coming rapper and singer 070 Shake, whose vocals complement the production perfectly.
Cura is a cohesive work through-and-through, with Keys N Krates proving that writing an entire album is not a lost art in the electronic music world where artists ten just put out singles and EPs. If artists do put out full-length albums, they ten just put together a bunch tracks without regard to the cohesiveness the entire audible experience.
Speaking with their hometown paper, the Toronto Star, the group's turntablist Greg Dawson said,
"The reason it's a debut album, other than the format, and feels like a new beginning for us: it's the first time we're making music that we're not just OK with, it's music that we really love. This was kind a pivotal point for us, where we were like, we need to figure out what we want to do musically, to keep this interesting and exciting to us."
While the entire album is a down-tempo, Keys N Krates will flip it on its head live where they can really explore different sounds with it.
You can see them do just that when they embark on a massive worldwide this spring beginning in Los Angeles on Feb. 23 with support from highly-revered artists Promnite, Falcons, and Jubilee. This tour is loaded with talent so trust me when I say this is one you do not want to miss.
Keys N Krates – Cura Tracklist
Início
Music To My Ears (feat. Tory Lanez)
Do What U Do
Cura
Glitter (feat. Ambré Perkins)
Flute Loop (feat. Ouici)
Something Wonderful
Harps At Night
My Night (feat. 070 Shake)
You can stream the album in its entirety below.