Oliver Heldens Remixes Sofi Tukker's 'Best Friend' With His Signature House Touches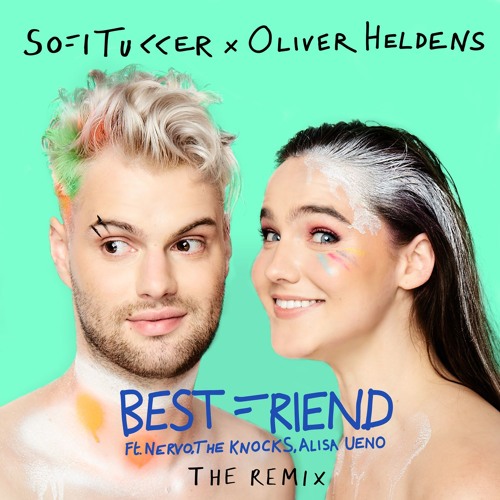 Si Tukker – 'Best Friend' (Oliver Heldens Remix)
Buzzworthy indie electronic duo Si Tukker's gobal hit 'Best Friend,' a single featuring an all-star roster including NERVO, The Knocks, and Alise Ueno, is getting the club-ready house treatment by Oliver Heldens.
The original track is catchy single that already boasts a deep strumming bassline, which lends itself perfectly to a complementary bumping house remix by Heldens. The original vibe the track remains intact, yet whereas the original is great to bop your head along to, Heldens' remix will
'Best Friend' blew up after being used in Apple's ficial unveiling the iPhone back in September. Since then, the song has been by many others, including another more classically house remix by Amine Edge & DANCE.
Yet Heldens couldn't let the opportunity pass by without a chance to put his own spin on the track. Heldens apparently reached out to the New York-based duo on Twitter asking if they were accepting any more remixes, and they were elated to have the master future house put his own touches on the track.
Si Tukker recently finished touring with electronic music darlings ODESZA and will embark on their own international tour. You can find dates . Oliver Heldens will make an upcoming appearance at Insomniac's . Stream the remix below and follow the link to download!
Si Tukker – 'Best Friend' (Oliver Heldens Remix) |