SN0WMASS presents Duffle Bag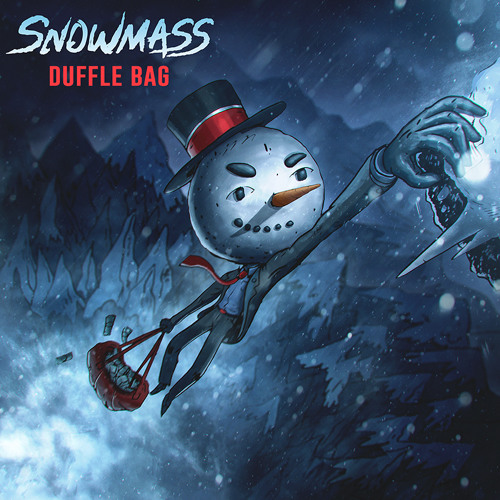 SN0WMASS – Duffle Bag
Just when you thought the gods bass were no more, enter SN0WMASS. What do we know about him? He is unknown to the public and from the frosty depths Chicago. This newest melodic bass artist is ready to hit the electronic music scene. Since 2014/2015, SN0WMASS drew inspiration from heavy alternative bands. He played in a Rage Against the Machine cover band during high school which gave way to his immersion in dark, edgy alternative music.
The Snowman has devoted his life to the art innovative esoteric electronic music since. He spends each night in his frosty home with just enough warmth to keep his desktop running and fingers working. After dominating the Hype Machine charts, he decided to take a year f to rebrand himself. Back after a year hiatus, he is fully equipped with an icy team two albums. This is music worthy the public and his drive will take it to the next level. 2018 will be the year the snowman.
SN0WMASS shows f his versatility and hits hard with a huge new dubstep track called 'Duffle Bag' which features rock influences that may bring a tear to Skrillex' eyes, while simultaneously creating an electronic energy that will leave an entire stadium head-nodding. A slow reggae buildup introduces the song. An electric guitar belts a solo halfway through the piece. The melodic dubstep sound amplifies throughout the track like music from his predecessors before him. Seven Lions, Virtual Riot, and Porter Robinson are key inspirations for the snowman's sound.
What do you think? Is he worthy your head nods? Let him "proceed to show you what you need" with this rocking jam as you get loud!
SN0WMASS – Duffle Bag |